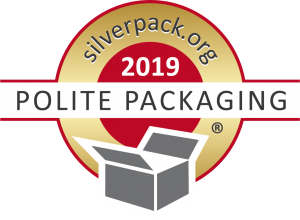 In 2019, two products were awarded the label "Polite Packaging" in gold.
---
Nature MultiPack
NMP Systems
DE-47533 Kleve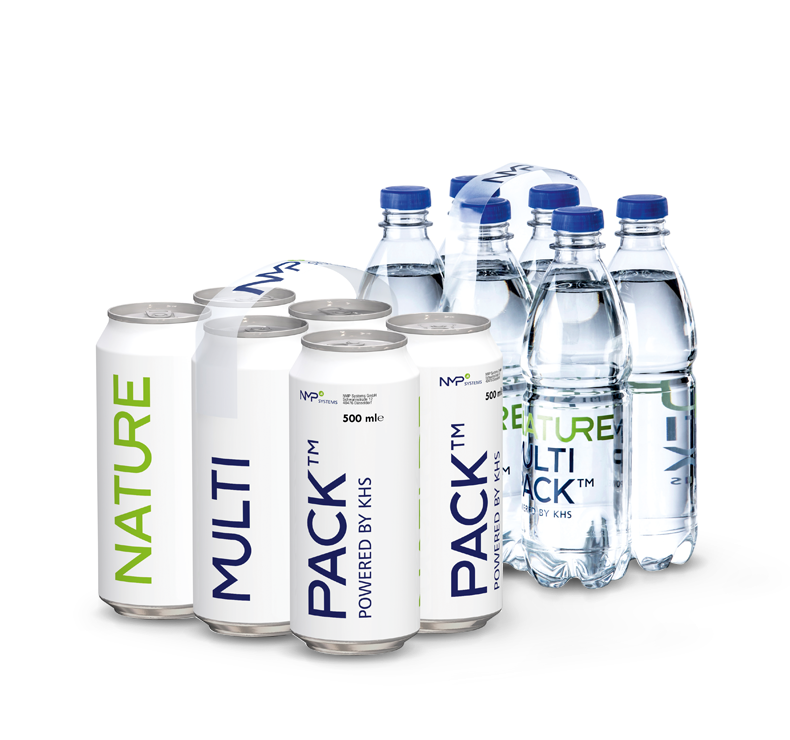 NMP Systems has been fundamentally involved with the packaging of beverage MultiPacks. The result can undoubtedly be described as highly innovative and polite.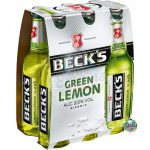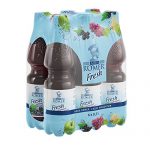 Common packaging for beverage multipacks are often made of cardboard or work with shrink film. Nature MultiPack takes a completely different approach. The bottles are joined with adhesive dots and there is also a carrying handle. That's it. This solution has many advantages for consumers and the environment.
Customer information: The customer has a clear view of the product. He sees exactly what he is buying.
Easy opening and removing: to open the Multipack you only have to pull off the carrying handle. The individual bottles or cans can then be easily detached from each other with a twisting movement.
Convenience for the consumer: The only waste left is the carrying handle, which can easily be disposed. The small adhesive dots remain on the bottle or can. No disposal of cardboard or shrink film.
Sustainability: Compared to conventional multipacks, Nature MultiPack™ requires up to 85 percent less packaging material and additionally saves up to 67 percent energy in production.
In summary: Nature MultiPack is polite to the customer and polite to the environment. An innovation that perfectly meets convenience and sustainability requirements. Products packed with Nature MultiPack can therefore carry the "Polite Packaging" label.
Excerpt from the winner Video 2019
---
Easy PopTop Waterbottle
Cameron Bishop
Stoneham, MA 02180
U.S.A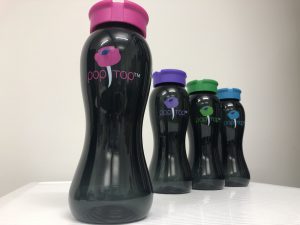 Cameron Bishop, a start-up entrepreneur from the USA, has developed a refillable water bottle. His goal: to find a closure that can be opened and closed with little force and skill and that also has an acceptable tightness. He called the result Pop Top Bottle. The jury was convinced that Cameron Bishop had achieved its goals to a high degree. The bottle has met with a great response since its market launch in 2018. It is bought for children, the elderly and people with limited manual skills, e.g. rheumatoid arthritis.
The jury of the Polite Packaging Awards believes that the Pop Top Bottle is a very polite solution, developed with the user's needs and abilities in mind, and is therefore awarded the "Polite Packaging" label in gold.
Excerpt from the winner Video 2019
---
The Jury
Dr. Gundolf Meyer-Hentschel, Meyer-Hentschel Institute, Zurich | Saarbrücken (Chairman)
Alexander Wild, Chairman of the Management Board of Feierabend AG, Frankfurt
Dr. Hanne Meyer-Hentschel, AgeSuit Germany, Saarbrücken
Dr. med. Ruth Stüben, CH-Kilchberg
35 packagings were submitted or nominated for the Polite Packaging Award 2019.